Mount Nemercke (Nemërçkë) has one of the most scenic views that I've ever seen. Nemercka (Nemërçka) Mountain is a mountain range located in Southern Albania between Përmet and Gjirokastër, which goes near the border between Albania and Greece. With an elevation of 2'482 m/alt, the highest peak in this mountain range is Maja e Papingut (Maja e Dritës). After Gramos mountain, It is the second-highest peak in Southern Albania. Other peaks in Nemercke are Maja e Gatakut 2,269 m/alt, Maja e Qesarit 2,253 m/alt, and Maja e Poliçanit 2,138 m/alt.
There are two ways how to climb Mount Nemercke. The first one is from Skore, Gjirokastër, and the other one is from Përmet. The one from Përmet is longer and more difficult. Below you will find the description of the one from Skore.
How to get there
The starting point for this hike is near the village of Skore.
The distance from Gjirokastra to Skore is 45 km, and it takes about 2 hours and a half as the road in most places is unpaved, and in my opinion, it is not doable with a small car. So, you need a 4wheel drive for this road. From Gjirokastra, you take the road to Sarandë, and after around 15 km, you leave the motorway and turn to Libohovë. This road is 35km up to the starting point of the trail. Most of this road is unpaved. After Skore, you will drive for around 4km and turn for the Nemërçka mountain hike starting point. We parked the car in the road and started the hike from the 'main road.'
About the Mount Nemercke hike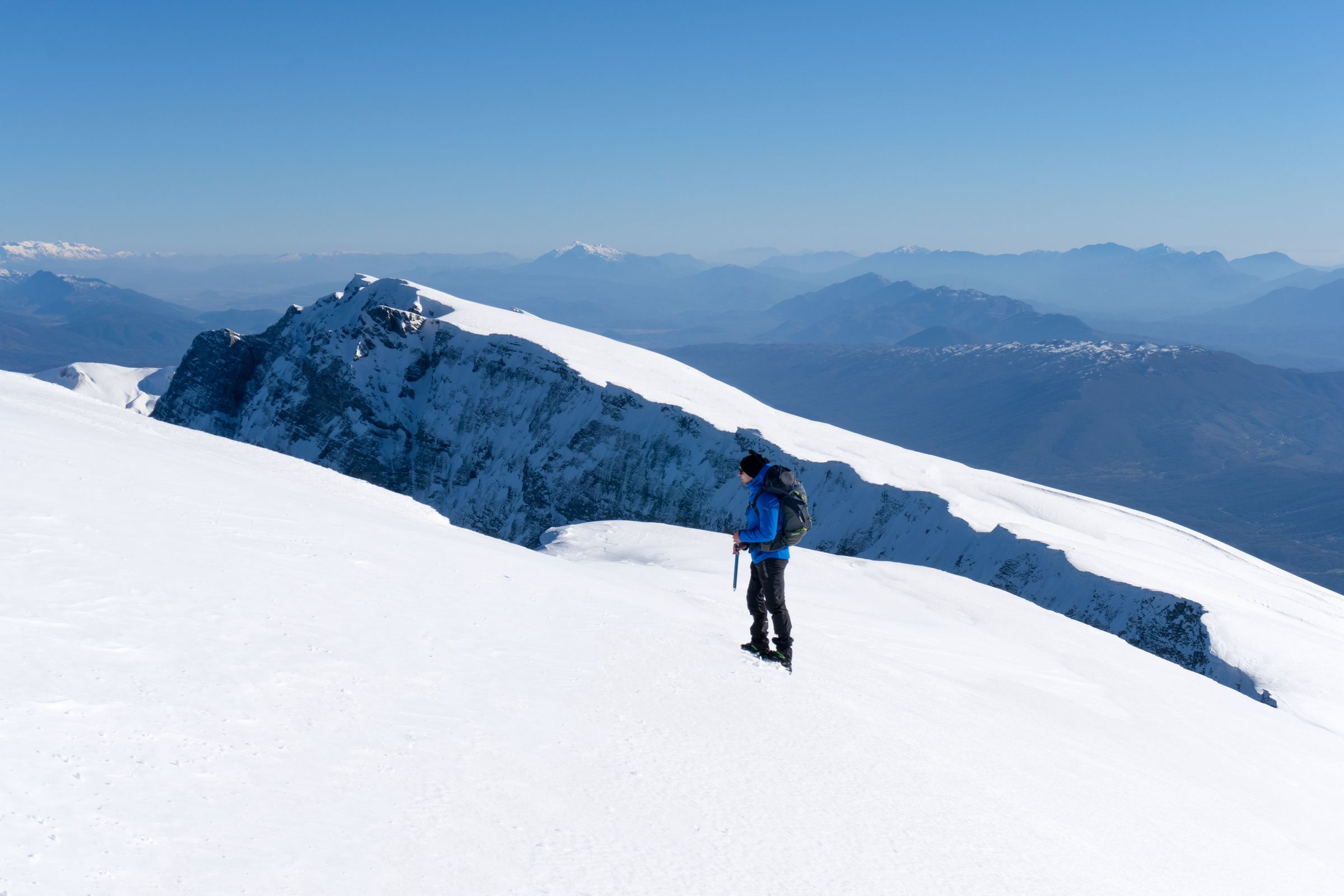 As mentioned above, the trail from Skore is shorter than the trail from Përmet. The trail itself is not that long but steep all the time. First, you will start in a forest until you reach the first mountain hut (1'500 m/alt). After that, you just need to follow the ridge until you reach 1'900 m/alt, and you can see the peak. You just continue for 500 meters ascent more, and BINGO, you are on top of this beautiful mountain. From the top, you will see some magnificent views of Mount Nemerçkë. Please be careful on top to stay at least 3m far from the ridge, due to a lot of snow 'balconies.' After reaching the top, it's a beautiful experience to walk along the ridge.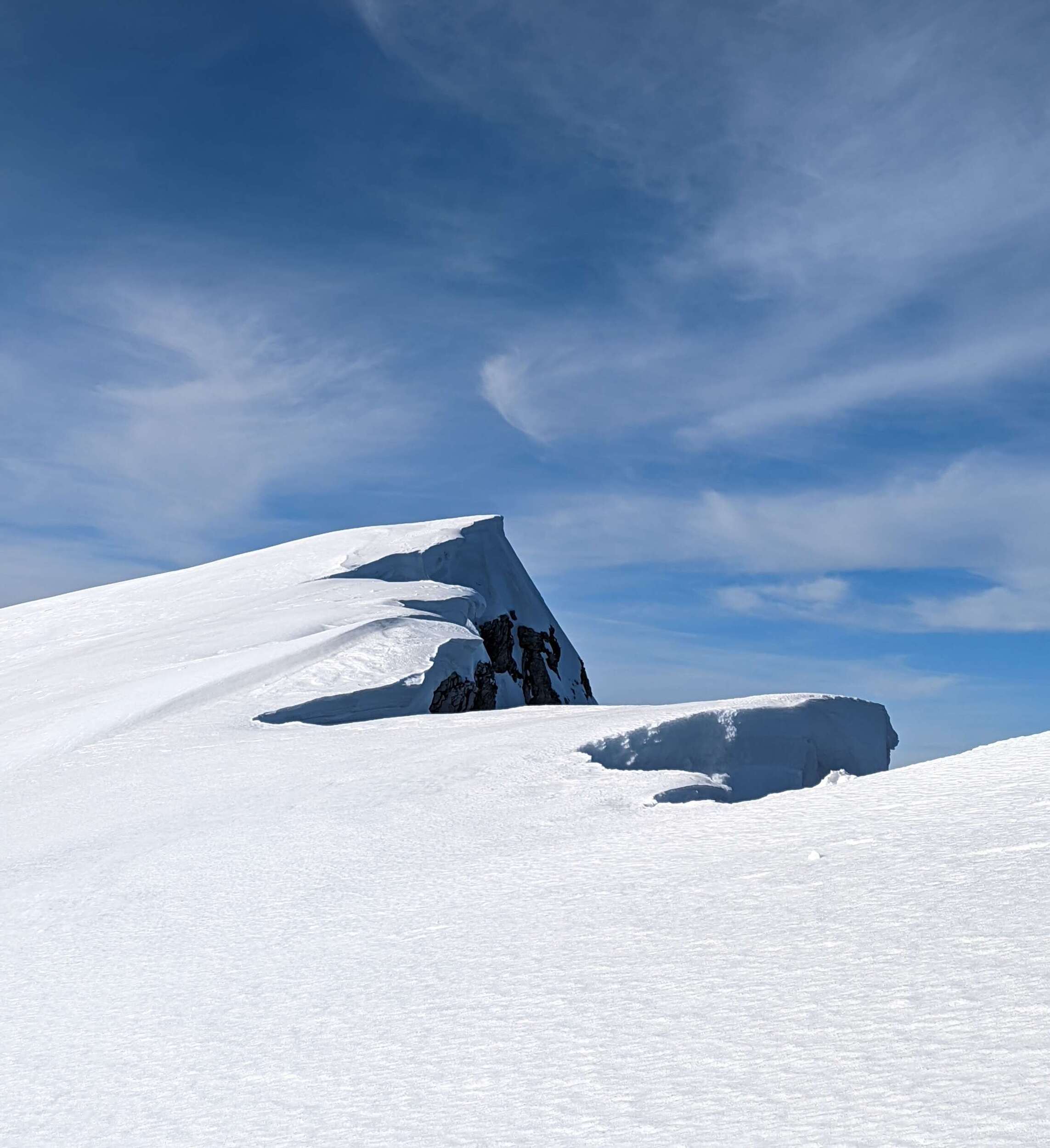 It took us around 10 hours in total because of the snow. I would highly recommend taking ice axe and crampons in the winter. I wouldn't recommend this mountain for inexperienced hikers!
There aren't any water sources, so please take around 2.5 liters of water.
Points of interest:
Starting point: Skore, Gjirokastër
Starting altitude: 890 m/alt
Highest altitude: 2'482 m/alt
Elevation gain: 1'550 m
Check out the wikiloc map, you can download and follow it: