If you will drive through the southwest part of Kosovo, you will see an amazing mountain range. This is the Accursed Mountains mountain range, and there are two peaks that you can pick out in that range. The highest one is Gjeravica peak (2'656 m/alt) officially the highest peak in Kosovo,  and the rocky mountain called Shkëlzen (2'404 m/alt) which is located in the border between Kosovo and Albania. Maja e Ujezës (1822 m/alt) is the one mountain peak where you can see Mount Shkelzen straight in front. The view is incredible! This mountain peak isn't visited that much, because, in the last war in Kosovo in 1999, this area was one of the largest battlefields, and it was a landmine.
How to get there
The starting point for this hike from Kosovo is near the Kështjella në Rrasen e Koshares.
From Gjakova you drive towards Junik until you reach Botushe. Botusha is 20 km, and it takes around 25 mins. When you reach Botushe, you take left, and just follow the road. The distance from Botushe to Keshtjella is around 7.5 km. The road is fully asphalted. At the starting point, there is a lot of parking space.
About the Maja e Ujezës hike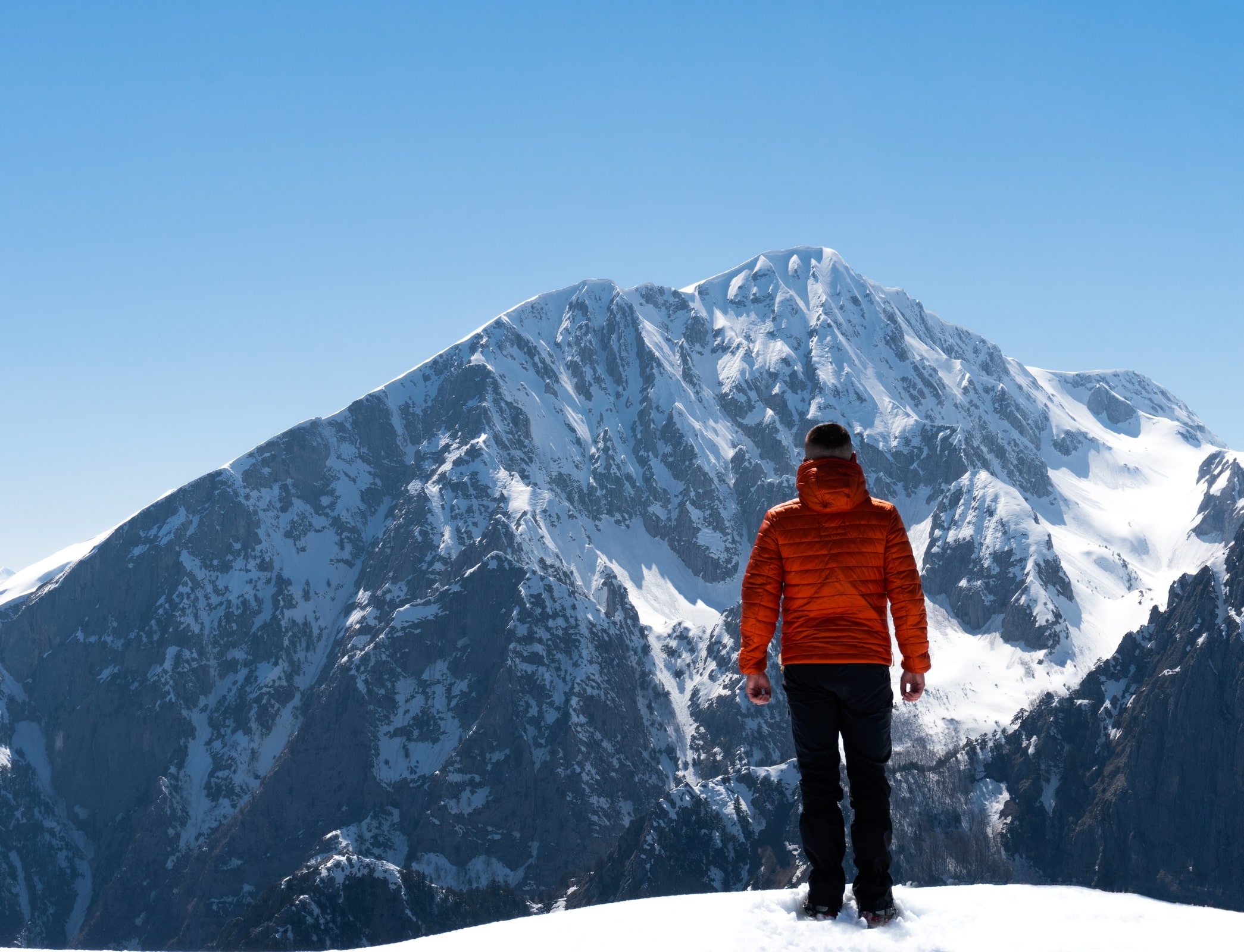 From the Parking lot, you go down and take an unpaved road. You pass by a destroyed military base, through a forest. Going through a forest, takes most of the time, and distance, around 7 km. After 8 km, you have the shepherd mountain huts. From there, it takes around 1 hour to arrive at the peak. From the peak, just go closer to the peak, to enjoy the best views of Shkelzen peak.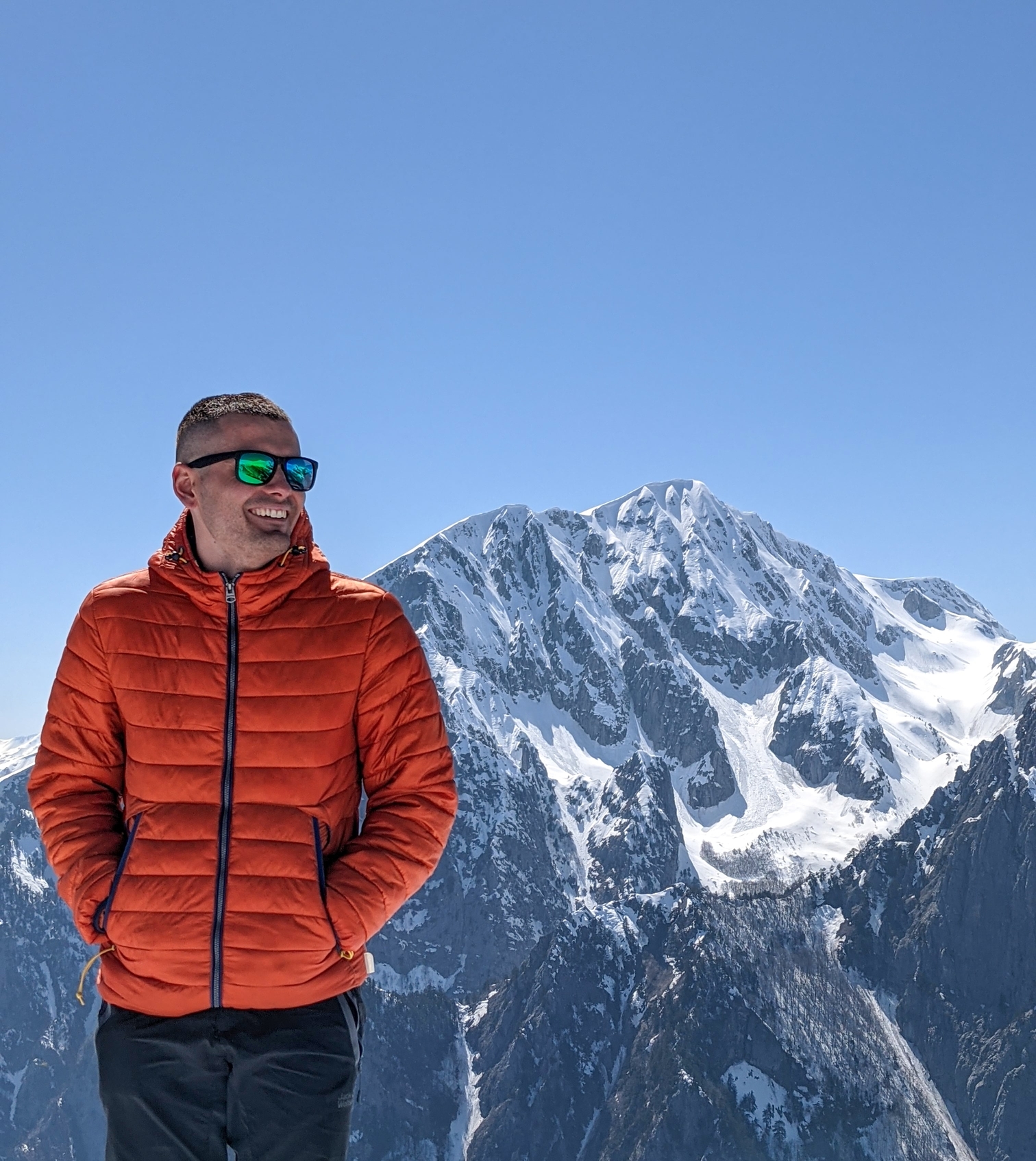 It took us around 7 hours in total because of the snow. I would highly recommend following the trail and not going a lot off-trail because it was a landmine before.
Take around 2 liters of water.
Points of interest:
Starting point: Skore, Gjirokastër
Starting altitude: 976 m/alt
Highest altitude: 1'822 m/alt
Elevation gain: 1'550 m
Check out the wikiloc map, you can download and follow it: