Nestled in the heart of Bavaria, the Wendelstein mountain is a captivating natural wonder that beckons adventurers from near and far. Its distinctive silhouette is visible from Munich, inviting travelers to explore its heights. Whether you opt for the cog railway, cable car, or a daring hike, the Wendelstein promises breathtaking views and memorable experiences.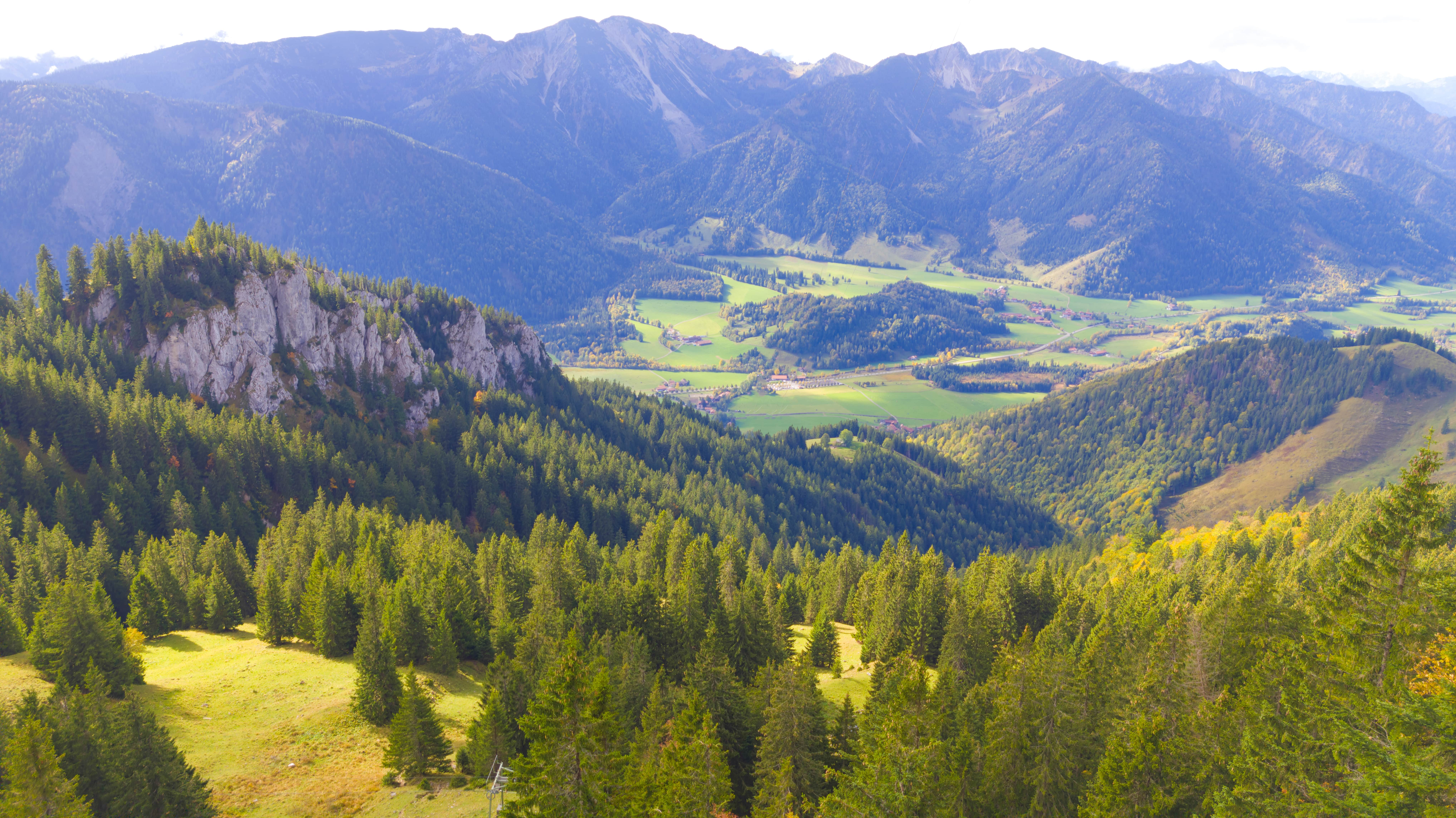 How to Get There: Starting Your Wendelstein Adventure
To embark on your Wendelstein adventure, you can choose between multiple transportation options. If you prefer to drive, follow the Munich-Salzburg motorway to the Weyarn exit, then take the B 307 through Weyarn, Miesbach, and Schliersee towards Bayrischzell. Parking is available at the cable car valley station near Osterhofen.
Traveling by train is a convenient alternative. Begin your journey at Munich main station, boarding the Bavarian Regiobahn bound for Bayrischzell. Disembark at the Osterhofen stop, and you'll be right at the starting point of your hiking adventure.
The hike to Wendelstein Summit: A Panorama Worth the Climb
Your journey begins at Osterhofen, with the scenic trail leading to Osterhofen train station. Along the way, you'll discover quaint Kneipp facilities, ideal for a refreshing break. The path to Hochkreuth is a treat, often paved and accompanied by friendly encounters with cows. As you pass the Siglalm and a DAV self-catering hut, the Wendelsteinalmen come into view. These charming Alpine meadows offer a perfect opportunity for a peaceful pause.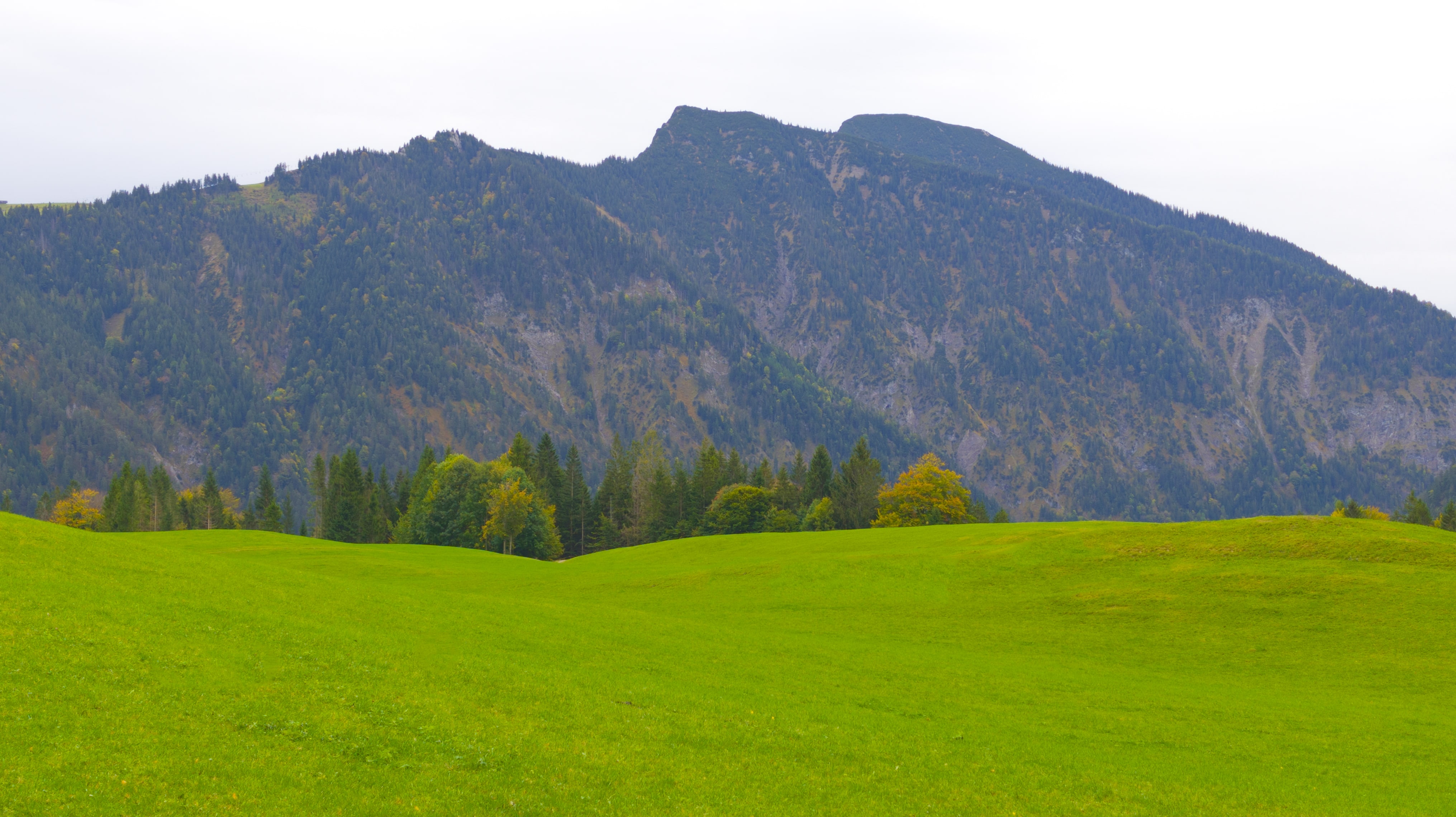 Beyond the Wendelsteinalmen, the route splits at the Bocksteinscharte or Zeller Scharte. Opting for the Bocksteinscharte route, you'll be rewarded with sweeping views of the Leitzachtal, along with sights of Seebergkopf, Hochmiesing, and Aiplspitz. A visit to Wendelsteinkircherl, the highest church in Germany according to canon law, adds a touch of cultural significance to your journey. Climbing to the "Gachen Blick," a viewpoint marked with the names of surrounding mountains, further enriches the experience.
The final push to the summit begins behind the Wendelsteinhaus. The moderately steep path, complete with several scenic benches, takes around 20-30 minutes. The summit platform offers an all-encompassing view, stretching from the foothills of the Alps to the Berchtesgaden Alps, Kaisergebirge, Karwendel, Zugspitze, and more.
As you begin your descent, the panoramic path offers picturesque vistas in all directions. Be sure to visit the Wendelstein Cave, a karst cave with intriguing features accessible via a steep staircase. The panoramic path winds westward, with a chance to witness the cog railway's ascension. After exploring the breathtaking views and Wendelstein Cave, you'll find yourself back in Osterhofen, concluding your remarkable journey.
The Wendelstein hike offers not only a day filled with natural beauty but also a cultural and historical experience. The perfect destination for a day trip, Wendelstein stands as a testament to Bavaria's natural wonders and is a must-visit for all adventurers.
Points of interest: 
Starting point: Osterhofen Bahnhof
Starting altitude: 806 m/alt
Highest altitude: 1'838 m/alt
Elevation gain: 1'270 m
Here is the Wikiloc trail: