If you will drive through the southwest part of Kosovo, you will see an amazing mountain range. There are two peaks that you can pick out in that range. The highest one is Gjeravica peak (2'656 m/alt) officially the highest peak in Kosovo,  and the rocky mountain called Shkëlzen (2'404 m/alt) which is located in the border between Kosovo and Albania.
The Shkëlzen for many years was a "Forbidden fruit" for people from Kosovo, who weren't allowed to travel in Albania.
How to get to Shkëlzen
The starting point for the Shkëlzen is from the village called Hoxhaj. This village is located in the old Tropoja. Hoxhaj is around 14 km from the border between Albania and Kosovo, Qafa e Morinës. There are two ways to get there. The first one is from Gjakova, the nearest city to the Kosovo side and the other is from Bajram Curri, the nearest town to Albania. If you want to sleep, there are two Guesthouses near Hoxhaj.
About the hike to Shkëlzen peak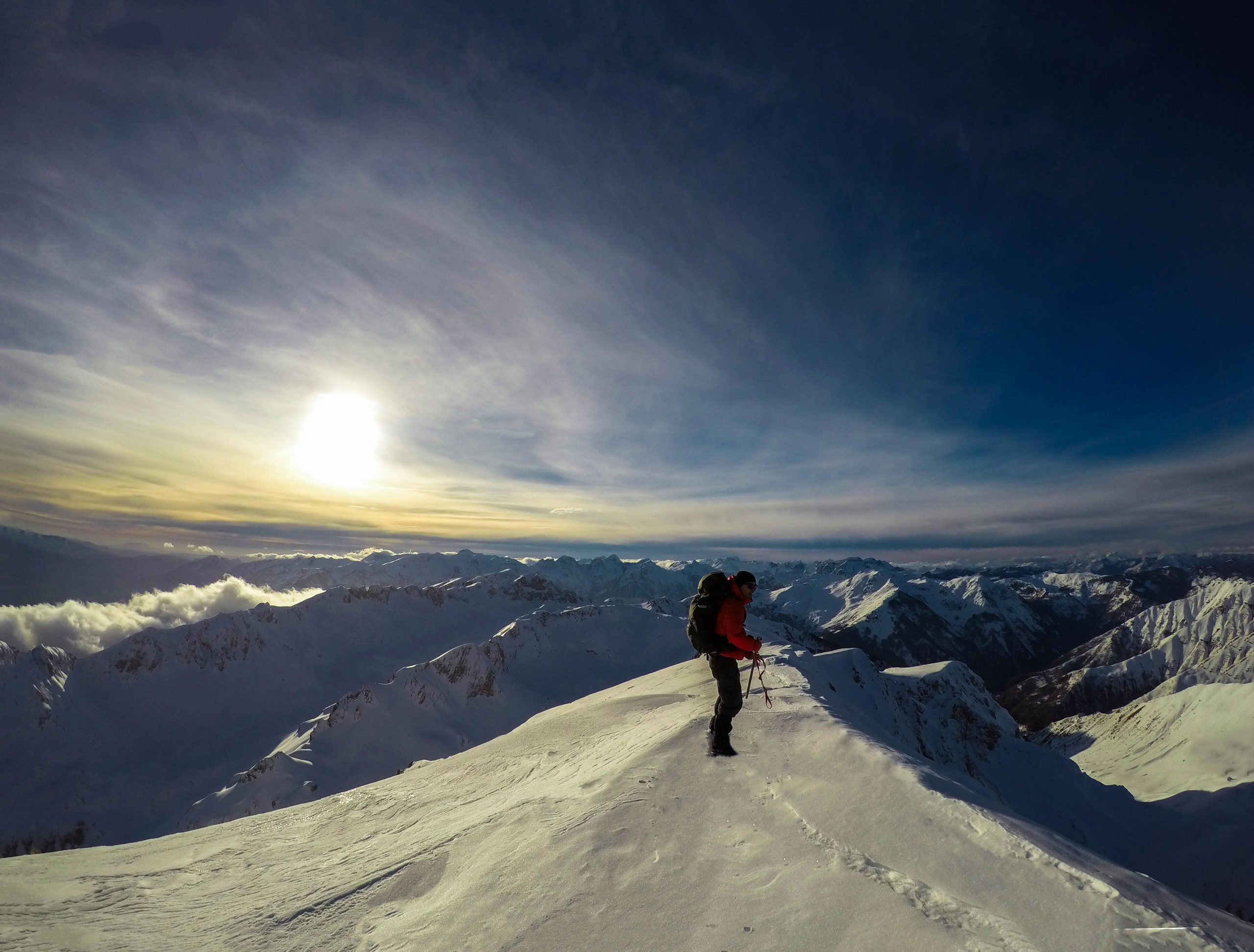 As mentioned before the starting point is from Hoxhaj village, and the starting elevation is 837 m/alt. In summertime the path is visible and you can follow the signs in the trail. First of all, you will go through a forest, and then you will continue to a rocky hill from elevation 1'800 m/alt to 2'200 m/alt, therefore this is the most difficult part of the trail. Finally, you will arrive at the top. From the top, you can enjoy the 360 degrees view of the Accursed mountains range from the west, and Sharr Mountains range from the east, you will surely love.
I would suggest climbing this peak during the wintertime for the reason that it is way more beautiful and probably a bit more difficult. You may need crampons and ice axe during the winter. The path isn't so visible, so I would suggest following the wikiloc trail. Total distance: 14 km.
At the beginning of the trail, you will have a water source, therefore take 1.5-2 liters of water.
Points of interest:
Starting point: Hoxhaj, Tropoje, Albania
Starting altitude: 837 m/alt
Highest altitude: 2'404 m/alt
Elevation gain: 1'567 m/alt
Check the wikiloc trail. You can download and follow it: