Bavaria is renowned for its breathtaking landscapes, and there's no better way to soak in its beauty than through a leisurely hike. Our journey today takes us from Schliersee to Tegernsee, a delightful and easy hike that promises not only stunning vistas but also a refreshing connection with nature.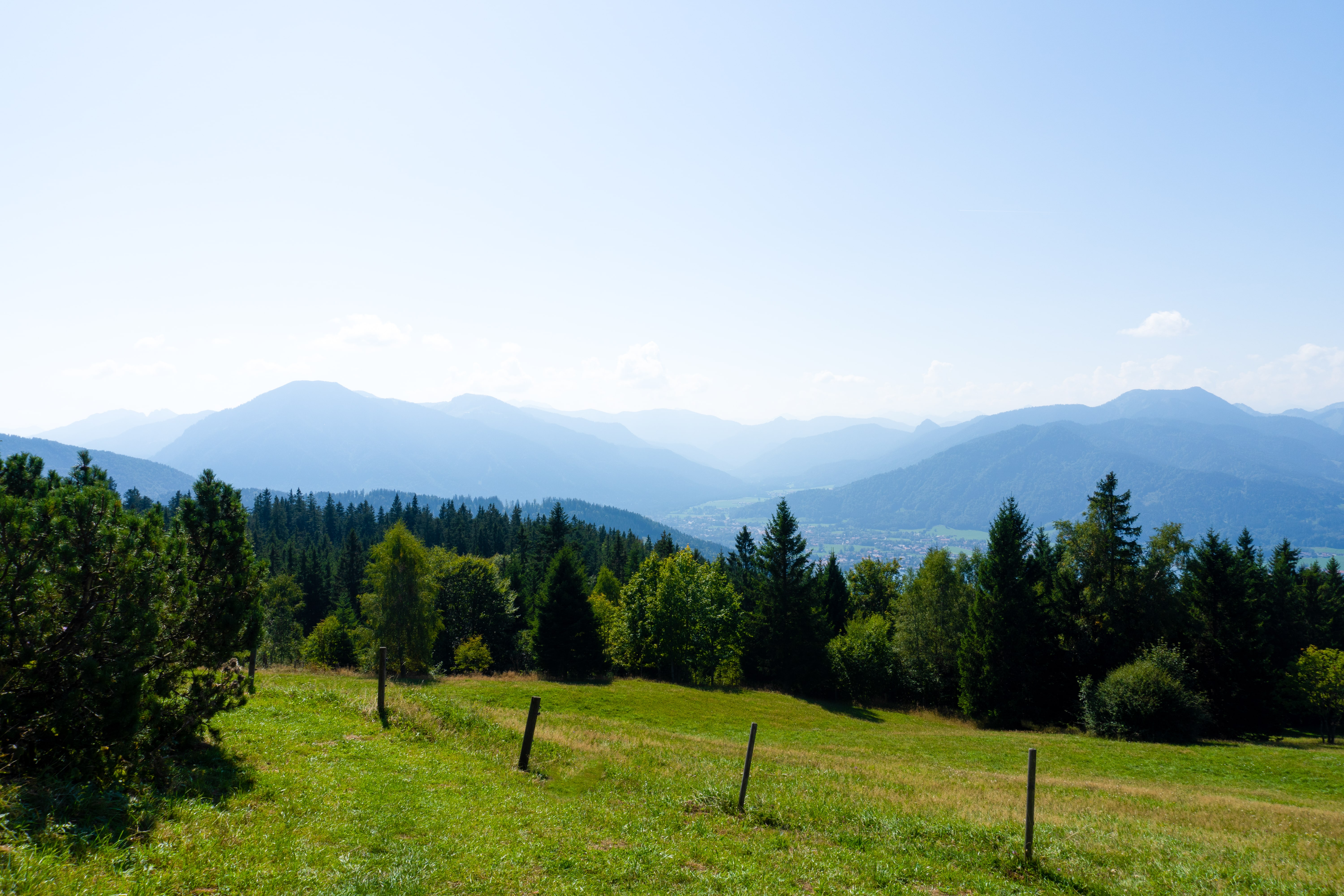 How to get there
By Car: Reach Schliersee via the Munich-Garmisch motorway, exiting at Weyarn. Then, follow B 307 through Weyarn, Miesbach, and Hausham to arrive at Schliersee.
By Bus & Train: From Munich's main station, take the Bavarian Regiobahn towards Bayrischzell. This train ride will transport you to the heart of Schliersee, the starting point for your lakeside adventure.
About the Schliersee to Tegernsee hike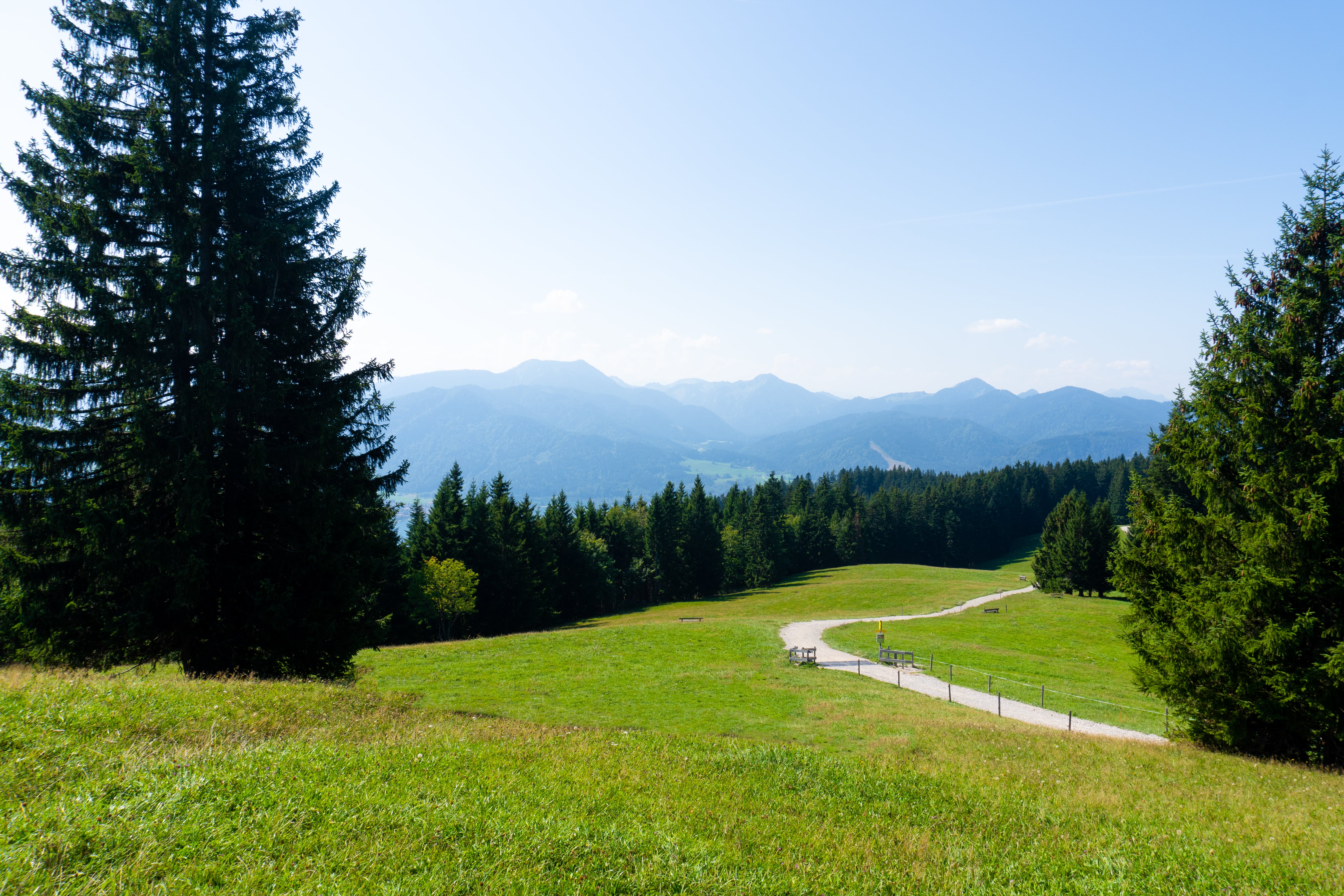 The path from Schliersee to Tegernsee is a pleasant one, well-suited for hikers of all levels. It's ideal for beginners and families looking to enjoy the outdoors without tackling steep or challenging terrains.
Our adventure begins at Schliersee Bahnhof, where we lace up our hiking boots and set off on a picturesque 12.85-kilometer trek. Schliersee, nestled in the Bavarian Alps, serves as our jumping-off point.
As we amble through the Bavarian landscape, we encounter lush forests that provide cool, shaded respites on sunny days. The well-maintained trail winds gently through these woods, allowing us to appreciate the vibrant flora and fauna that call this region home. Keep an eye out for local wildlife and the soothing sound of birdsong.
While this hike is easy on the legs, it's nothing short of spectacular for the eyes. As we ascend to our highest point, we're rewarded with sweeping panoramic views of the surrounding Bavarian Alps. The shimmering waters of Tegernsee glisten below, framed by the majestic peaks of the region. It's a picture-perfect moment that invites us to pause and soak in the grandeur of nature.
Hiking from Schliersee to Tegernsee isn't just about physical activity; it's an opportunity for mental rejuvenation as well. The tranquil surroundings, fresh mountain air, and the gentle rhythm of walking provide a perfect setting for contemplation and reflection. Whether you're seeking solitude or sharing this experience with friends and family, it's a chance to disconnect from the daily grind.
Our hike concludes in the charming town of Tegernsee. After basking in the natural beauty of the Bavarian landscape, we can savor local cuisine and perhaps even a glass of the renowned Tegernseer beer. It's a fitting end to a day of exploration.
Hiking from Schliersee to Tegernsee offers an easy and rewarding way to appreciate the beauty of Bavaria's outdoors. With gentle ascents, stunning vistas, and a chance to connect with nature, this hike is a must-do for anyone visiting the region. So, pack your hiking essentials and embark on this delightful journey through the Bavarian Alps.
Points of Interest:
Points of Interest:
Starting Point: Schliersee Bahnhof
Total Distance: 12.85 km
Starting Altitude: 775 m
Highest Altitude: 1290 m
Elevation Gain: 515 m
Here is the Wikiloc trail: