Krorëz beach, in my opinion, is one of the bests virgin beaches in Albania. There I enjoyed the cleanest and the clearest water of any time. This beach is located in southern Albania, between the city of Himara and Saranda.
How to get there
Going there is not as easy as reaching the other beaches in this area. I think this is the reason why Krorëz is still a virgin beach. There are two ways to get there. The first one is going by boat from Saranda or from Kakome beach, which is very near to Krorëz beach. Kakome has located 13 km from Saranda. If you are in Saranda, you need to take the road to Himara. After around 13 km, you will see a sign, and you need to turn left. You have to follow the road which leads you to Kakome beach. From Kakome beach there are a lot of cheap boats all day.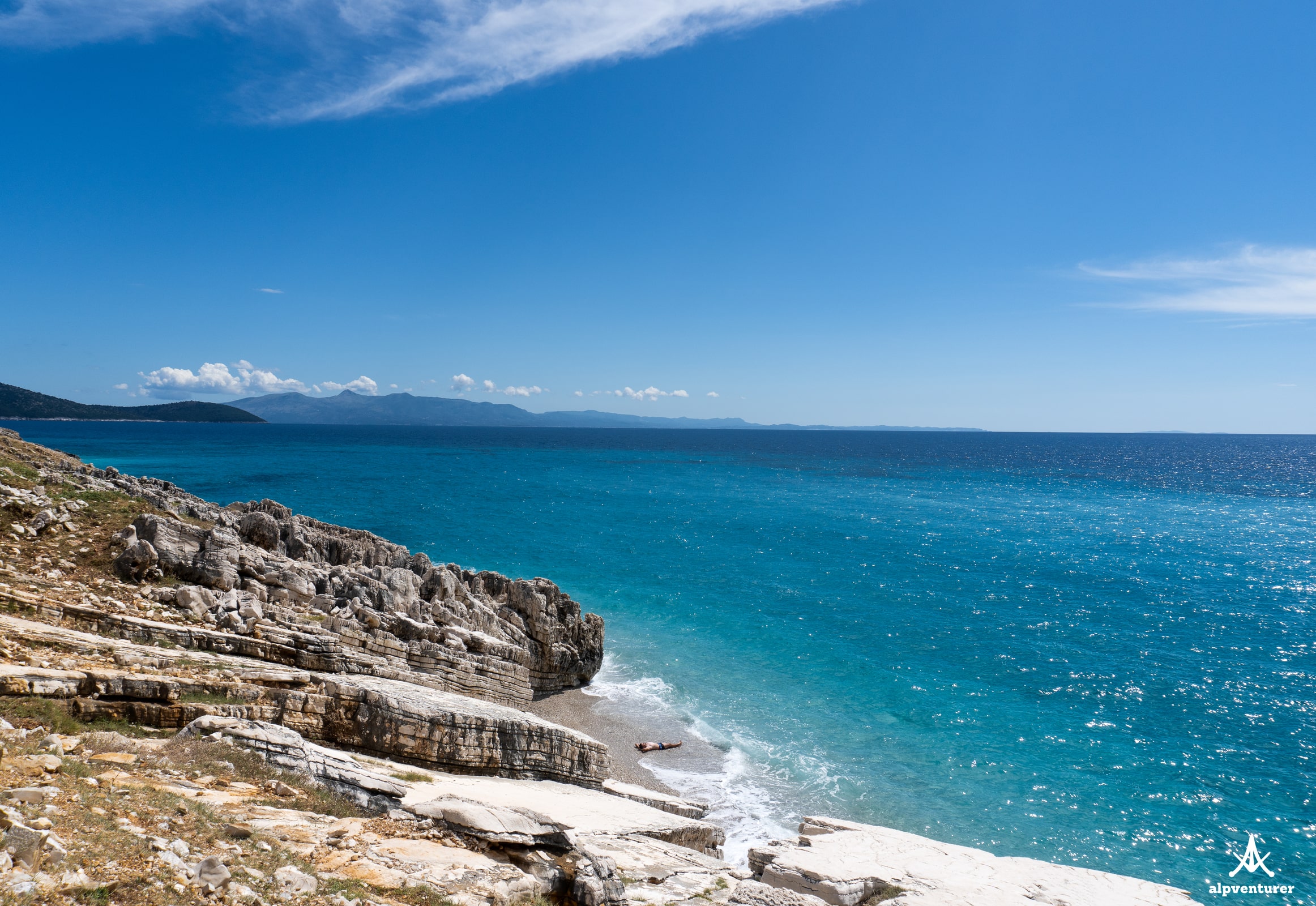 Another way is to hike from Lukovë beach, which is located 22 km to the north of Saranda. There you can find the last mini markets to buy food or drinks. From Lukovë beach you need to follow the trail through the coastline which is around 5 km. It is an easy hike, but I wouldn't suggest it when the temperatures are high.
About the Krorëz beach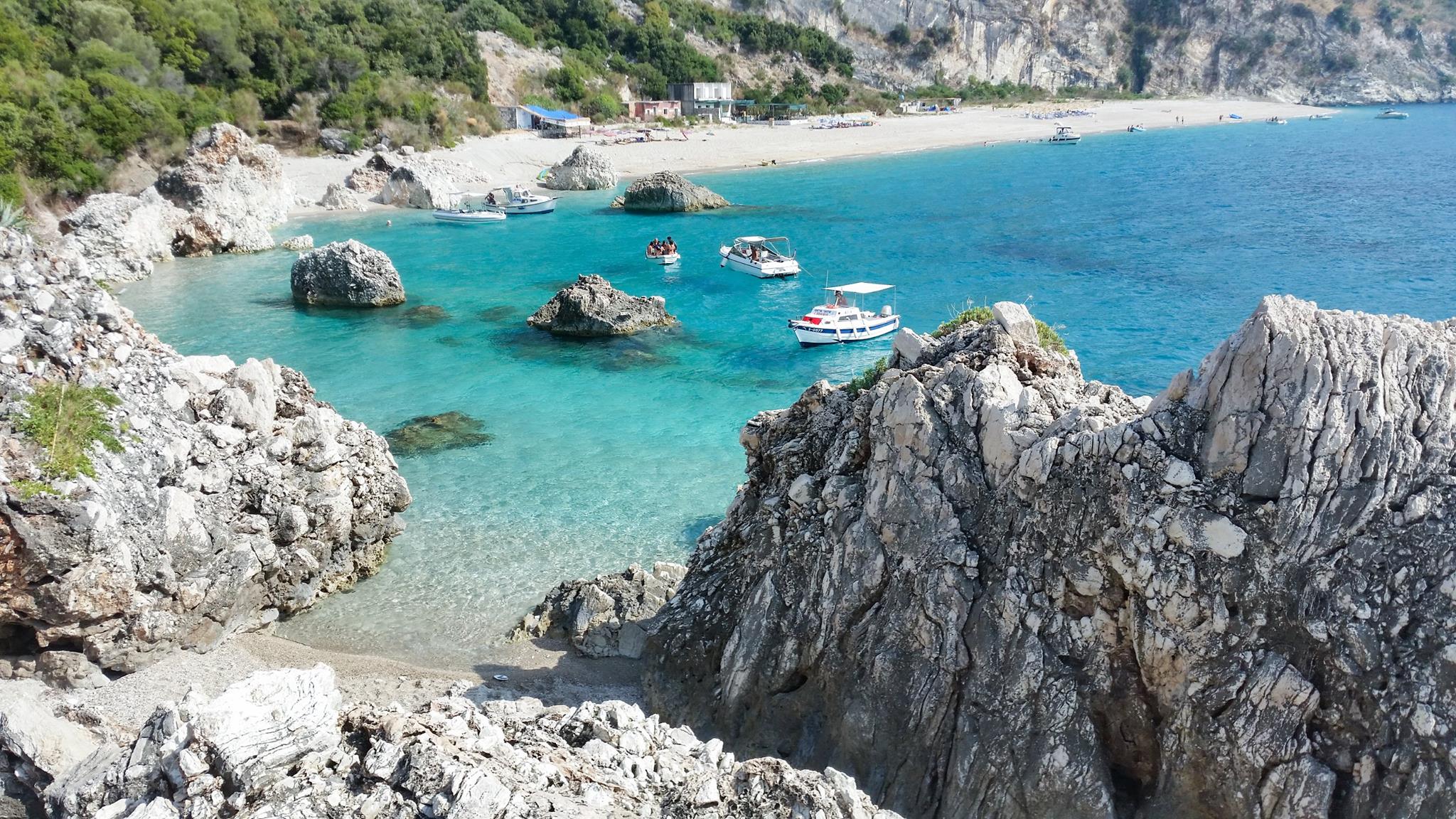 After arriving at this beach, you will realize how beautiful this virgin beach is. Very clean and clear water combined with white sand. Krorëz is separated into two beaches with a lot of rocks in between. In one part you can find two small bars, where you can buy any drink you want.
There isn't any hotel or Guesthouse near this beach, so, you need to camp here and I am sure that you will love it.
Points of interest:
Starting point: Skore, Gjirokastër
Distance: 12.5 km
Elevation gain: 141 m
Check out the wikiloc map, you can download and follow it: