Piribreg is one of the top destinations for outdoor enthusiasts in Kosovo, therefore a lot of people are going there for camping, hiking, snowshoeing and also skiing. It is located in Sharr Mountains the elevation of this peak is 2'524 m/alt. The starting point for this peak is the ski resort in Brezovica.
How to get to Brezovica
The starting point for this trail is in the touristic village of Brezovica near Hotel "Molika" where you can park the car.
There are two ways to get to Brezovica. The first way is from the city of Prizren, you will go through some villages and Sharr Mountains range, then in the touristic village of Prevalla, and you continue on the road to Brezovica.
The other way is to go through the town of Shterpca. Once you arrive in Shterpce you continue to Brezovica. The distance between Shterpca and Brezovica is around 12 km.
About the Brezovica – Piribreg peak hike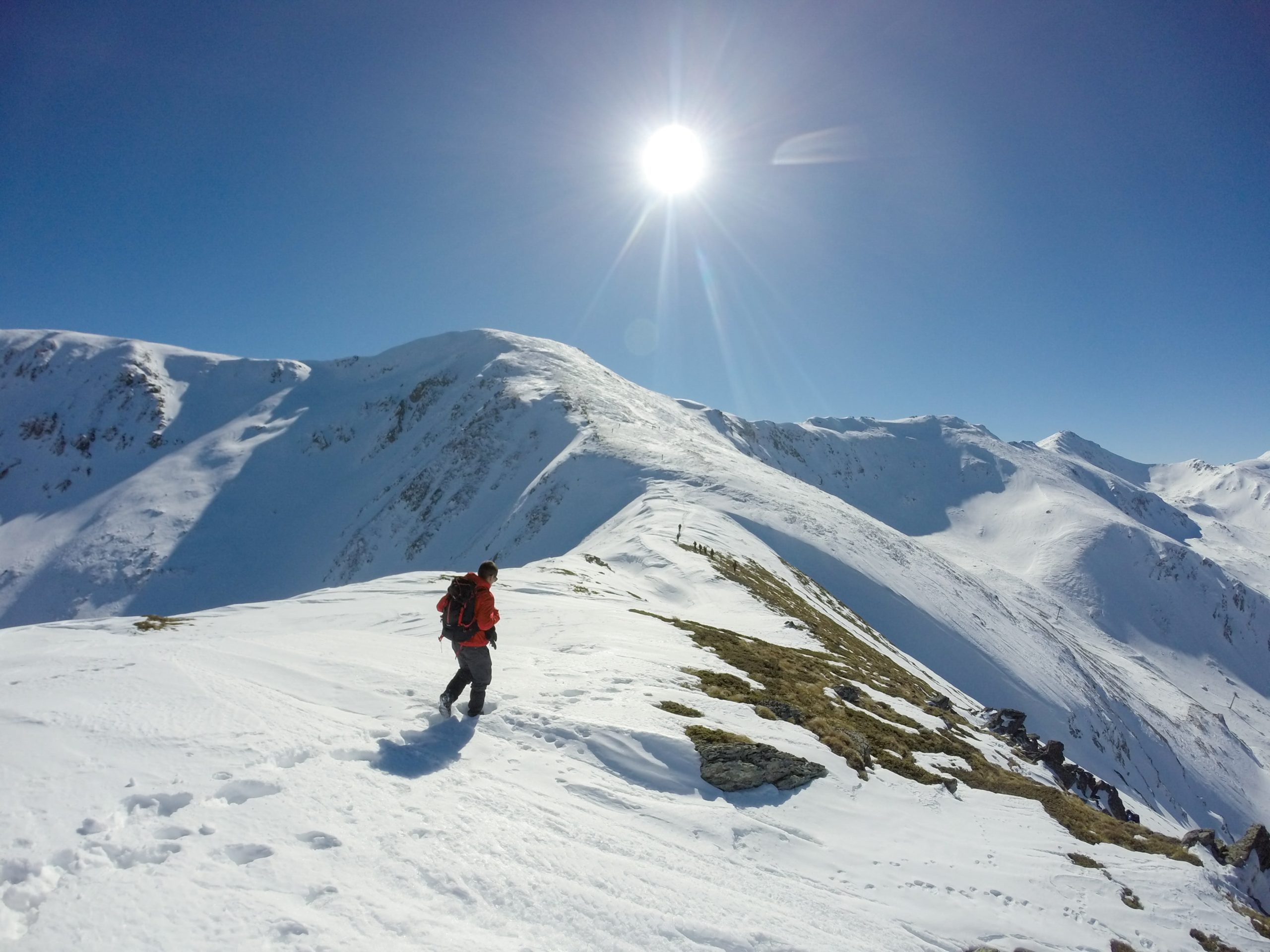 This is a moderate day hike. You start the hike in Brezovica and follow the trail uphill to the ridge. The distance from Brezovica to this ridge is 3.5 km and the elevation gain is 670 m. When you arrive at the ridge, the correct path is to the right. If you continue to the left side, you will reach the Luboten peak (2'498 m/alt). The view during the hike in this ridge is impressive! You can enjoy the view of Oshlak, Pashtrik and Sharr Mountains. When you reach the summit, the views are 360-degrees. The summit is located on the border between Kosovo and Macedonia, 2'524 m/alt. The terrain is meadowy, which is very appropriate for snowshoeing during the winter. Sometimes, it is very icy during the winter, so I would prefer packing your crampons too.
There is one water source at the beginning of this trail, therefore take 1.5-2 liters of water.
Points of interest:
Starting point: Brezovica, Kosovo
Starting altitude: 1'780 m/alt
Highest altitude: 2'524 m/alt
Elevation gain: 744 m/alt